Remote Support with Teamviewer
To give the best support we use Teamviewer to work with you directly. If requested by a member of our support team please use following Teamviewer QuickSupport file based on Teamviewer version 12. There is no need to install this tool. This is double-click and run only.
You can use it beside your Teamviewer 13 installation.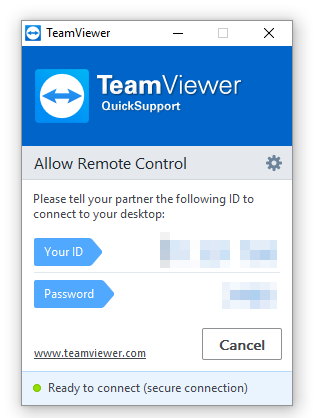 Download Link
If you want to check the consistency of teamviewer12_qs.exe here are the checksums:
md5: 692dff991182dcd4a29f47f987ae1c7e

sha1: 84e8c590e7ae2d2b82122c27d11d51e818525319

sha256: 185584c9b91e49890851b6b14f3eebf6b5d30791e73924fbaa142538d7914cc1