Table of Contents
Cloud Router First Configuration
Accept License Agreement
First of all you have to accept the license agreement.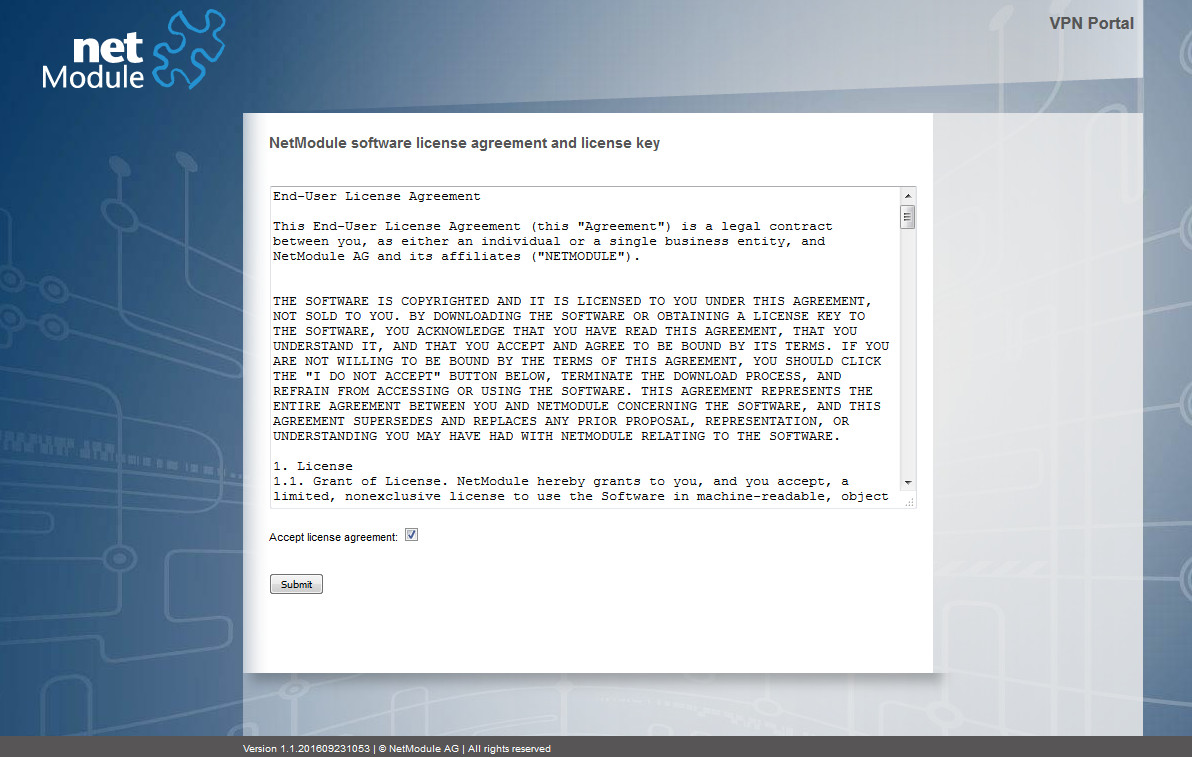 Set Administrator Passwort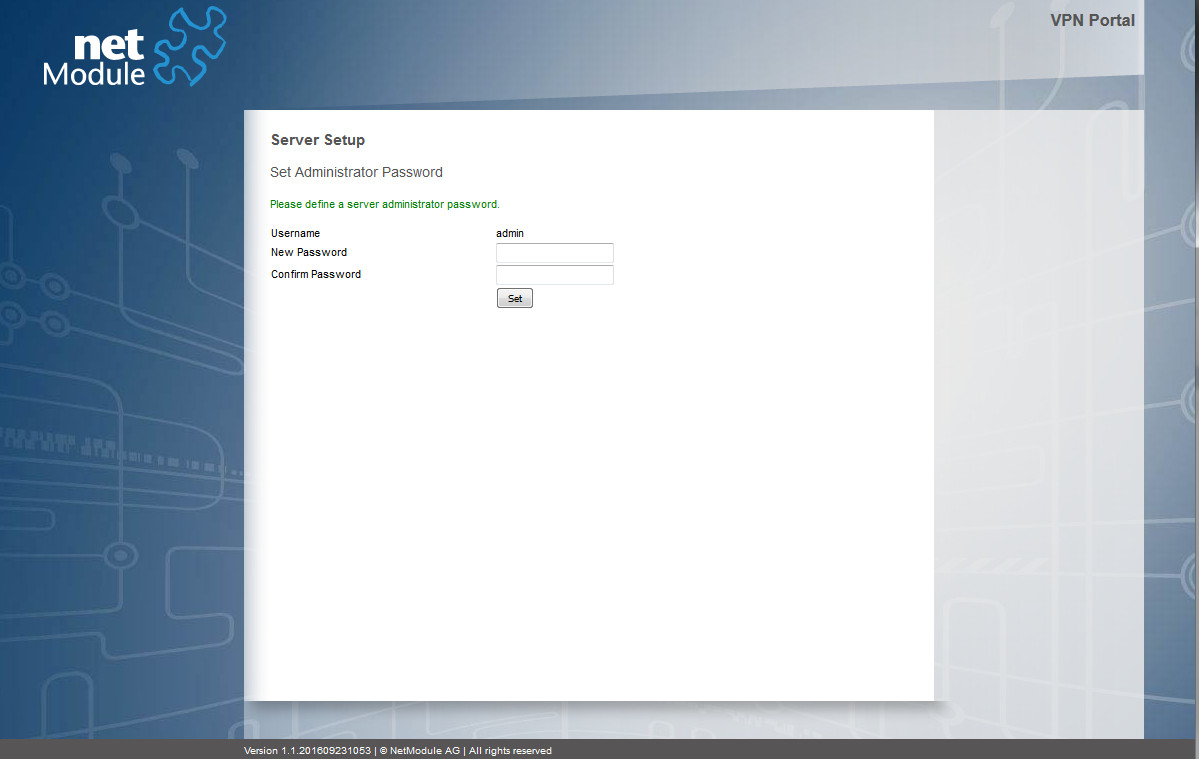 Select Server Interface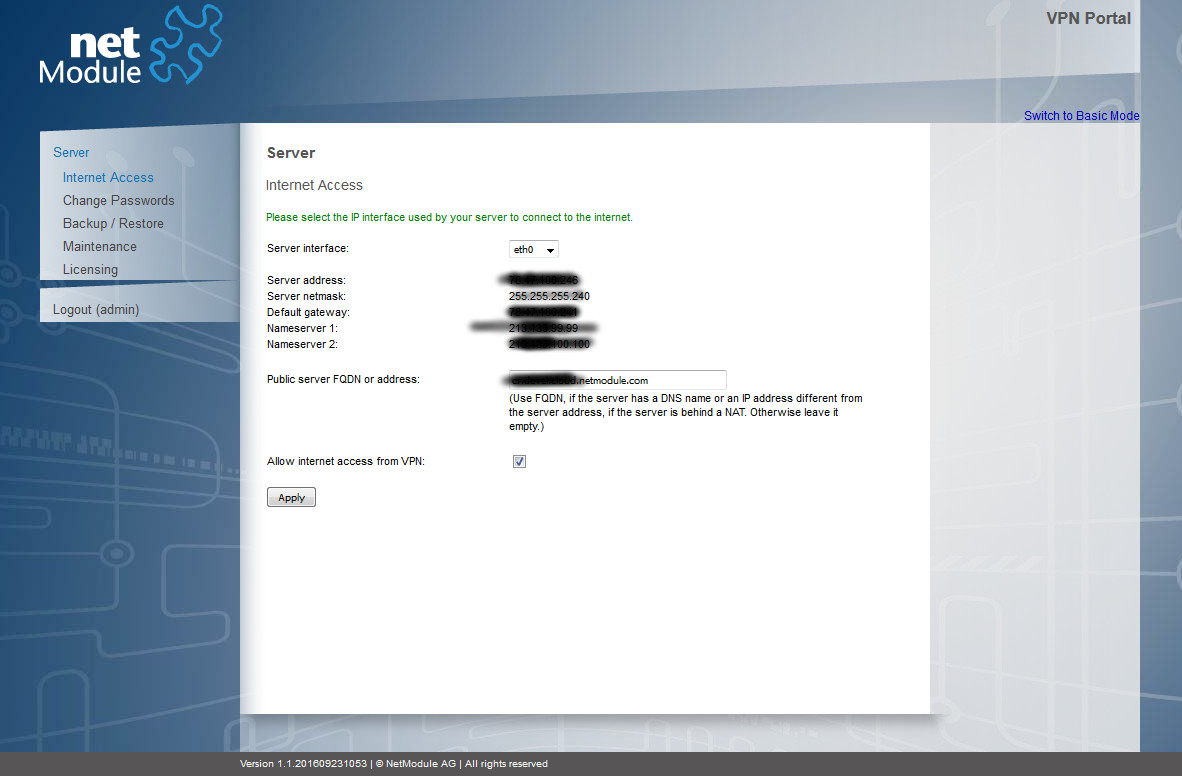 Change OpenVPN Configuration
Do not set the "Configuration Template" for the Remote Stations if you want to change the Open VPN Setting including the Remote Stations IP address range.
Change to Expert Mode (upper right corner).

Select Server and OpenVPN to configure the OpenVPN Configuration

Change values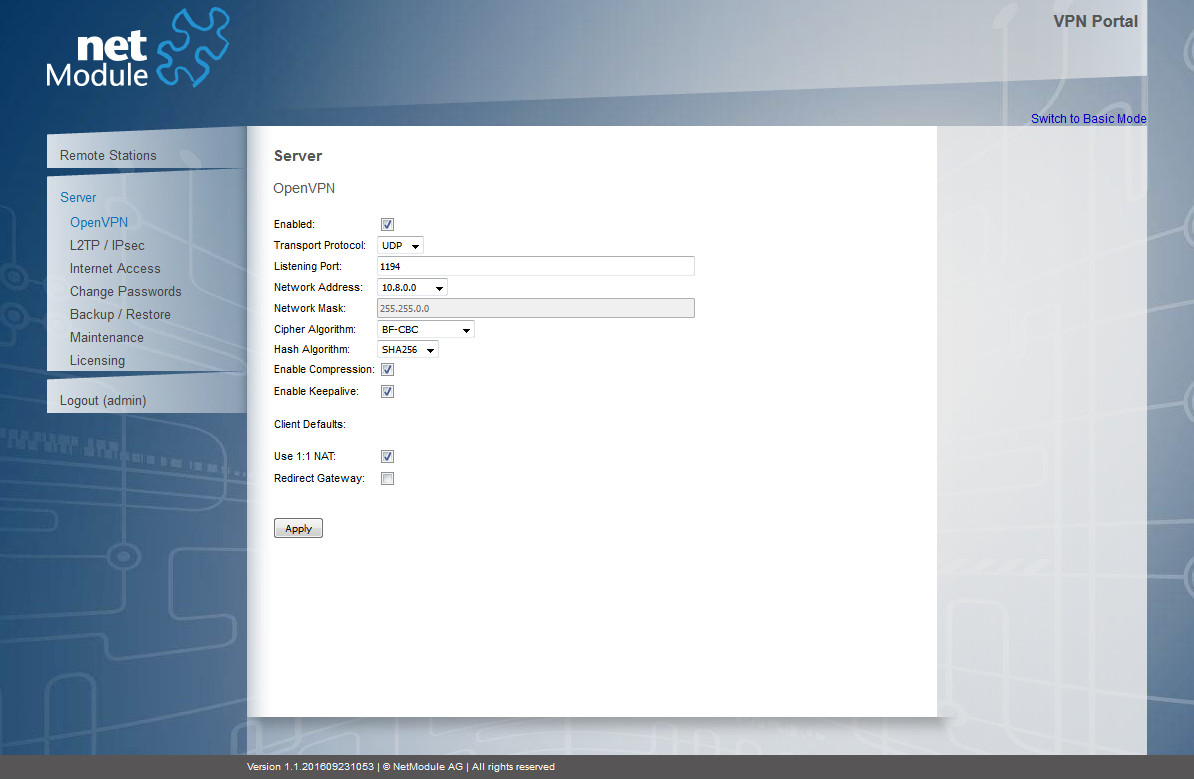 Set Remote Stations Configuration Template
Now you can set the Configuration Template for the Remote Stations.